OUTINGS
NEXT OUTING:
30th June Colinton village, Spylaw Park.
---
16th June Cramond foreshore
To see the paintings click here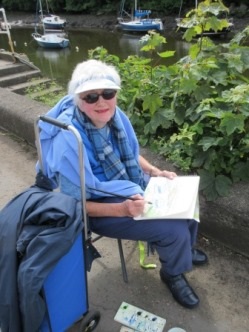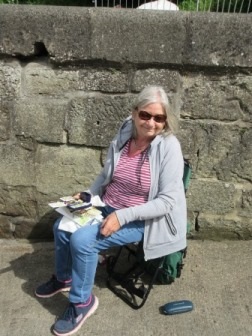 ---
Saughton Park - June 2nd 2021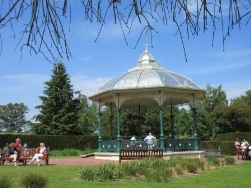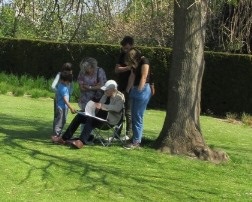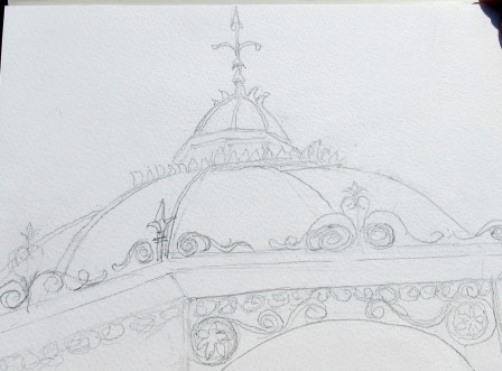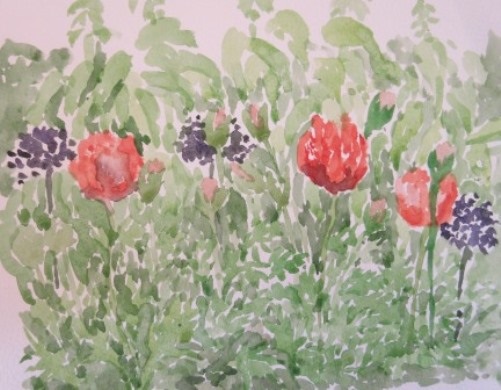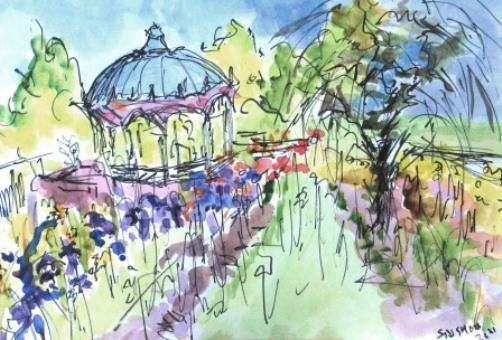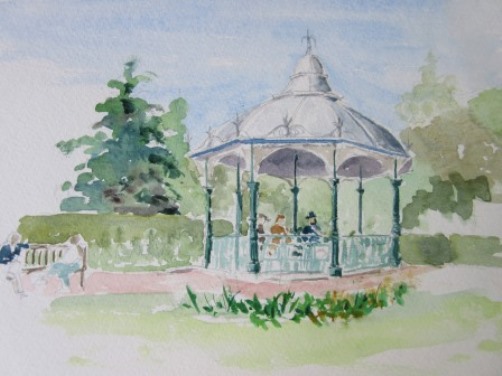 ---
Royal Botanics Garden
May 19th 2021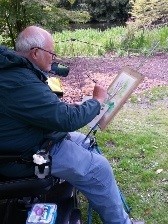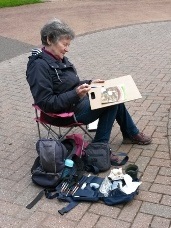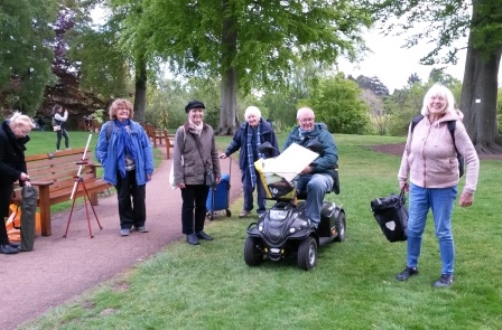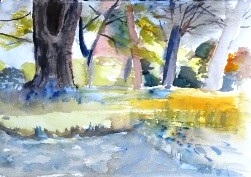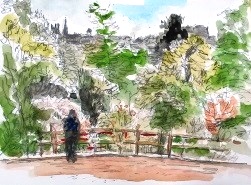 ---
Alan McGowan - 28th April 2021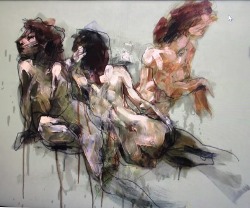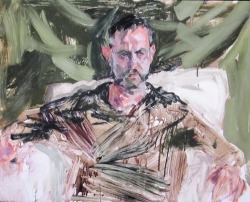 ---
Member's Night - 14th April 2021
"Exploring the Practice, Process and the Paintings of Contemporary Abstract Artists"
By: Ruth, Anne and Rosie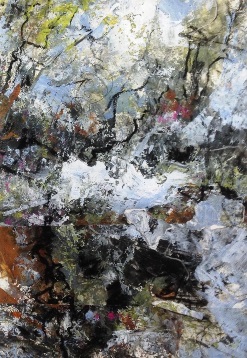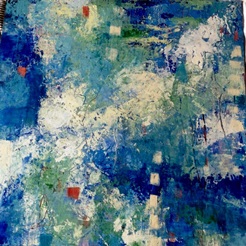 ---
Encaustic Demonstration - Margaret Garden - 7th April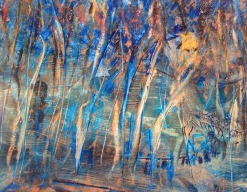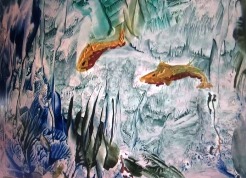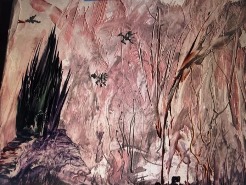 ---
Members Meeting - "Favourite Artists" 31st March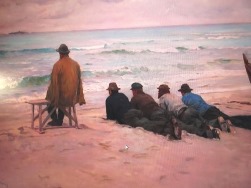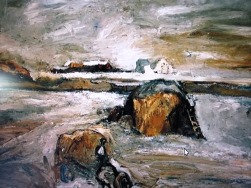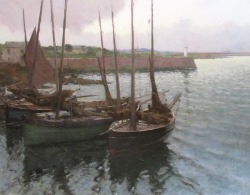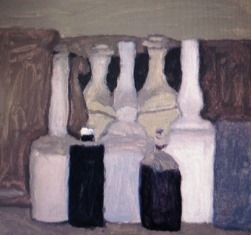 ---
Beatrice Ingram
Sadly Beatrice Ingram, one of our Honorary members, died on 24th March. She did not paint but she had done much for the club over the years. She was married to Roy who was the chairman for a number of years in the 60's and she attended meetings and exhibitions for years providing catering. She was responsible for the creation of "The Cloth" which had the names of all the artists who had exhibited embroidered onto it along with the names of the founders of the club. "The Cloth" is displayed at every exhibition- a wonderful piece of our Art club's history. She was a very interesting, lively lady who still took an interest in the club reading the newsletter avidly (she informed me once) and is fondly remembered by our early members.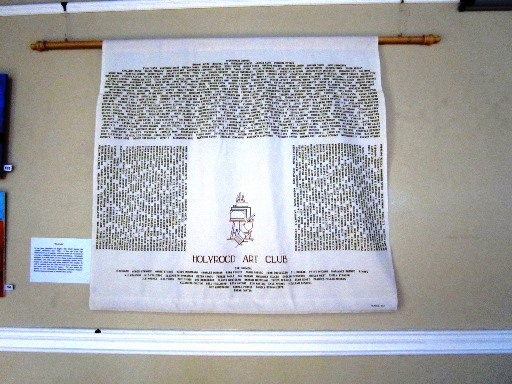 ---
Crit Night with Catherine Sargeant
25th March 2021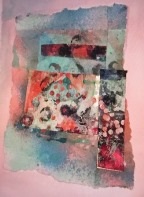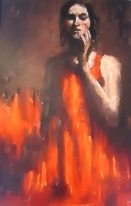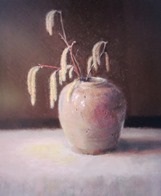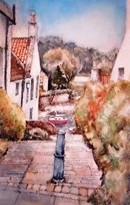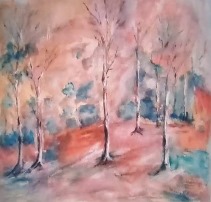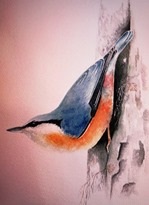 to see a video of the crit night click on the link

---
AGM - 24th February 2021
35 Members attended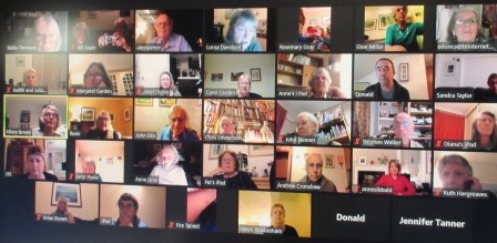 ---
Crit Night with Diana Jackson 10-2-21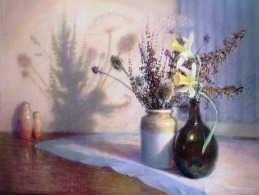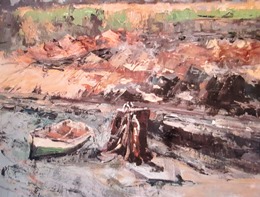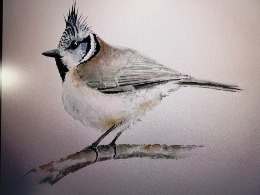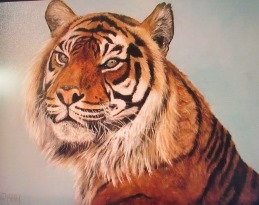 ---
Zoom Social Evening - 3rd Feb 2021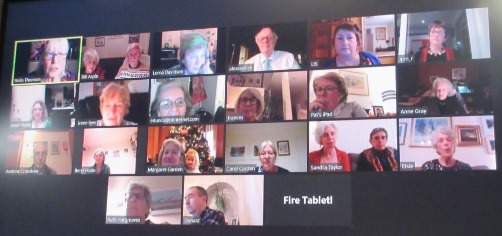 ---
Ginny Elston - 28th Jan 2021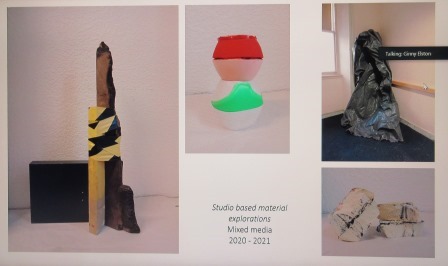 ---
ZOOM
If you want to know how to join and participate in a Zoom meeting
Click here for more info
or here Click here for even more info